Decals & Magnets
Alabama Decal Circle Logo
Our Price:

$2.50 - $4.00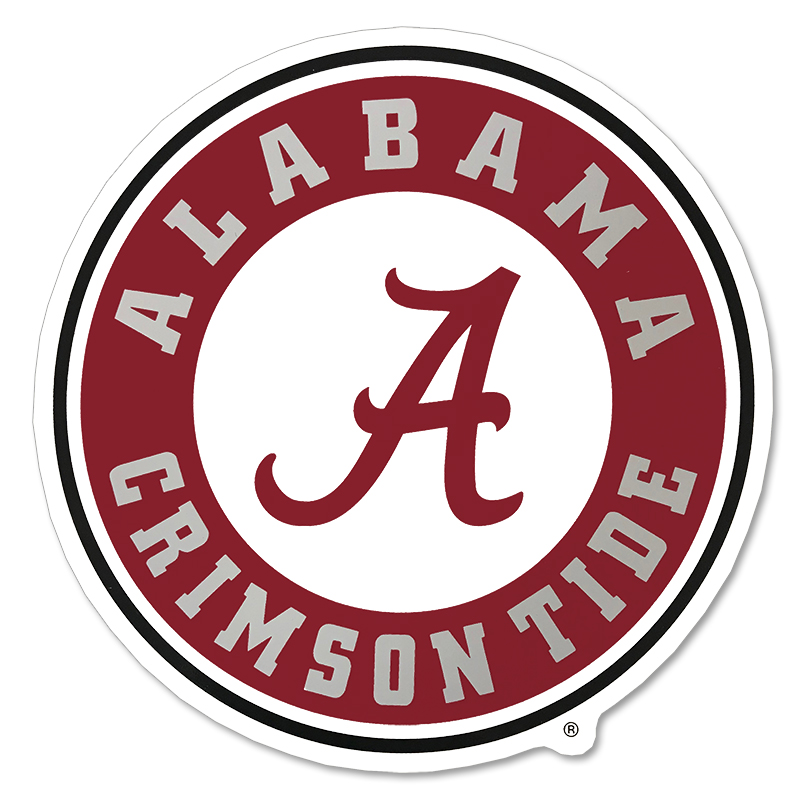 enlarge image
Product Description
Item Number 11599197

Start your search for Alabama decals for your automobile at The University of Alabama Supply Store. When on the road, you'll want to be loud and clear about which team you support, and this stylish decal leaves no doubt.
Featuring the Alabama logo, this decal provides inside and outside coloring options. It also comes in sizes ranging from 3 inches to 7 inches, and it will look great on your car, truck, or SUV.
Alabama decals are always fun and make a great gift. No matter what time of year it is, you'll be able to showcase your unwavering support for the Crimson Tide. Place your order today!
Customers who bought this item also bought