---


DormCo
DormCo's trustworthy service and quality products can provide everything you need to make your transition to college seamless and comfortable with Twin XL bedding, trunks, seating, organizers, decor, and more. Moving from home to college is a time you'll always remember and you need a wide selection of reliable and useful college essentials that make your dorm feel like home.
Shop at DormCo.com/Alabama for high-quality, stylish, and value-priced bedding packages, as well as over 5,000 budget-friendly products to help you make your room one of a kind! Orders are fulfilled through DormCo and can be shipped to your home address before move-in or to your campus MSC address at The Univeristy of Alabama's Campus Mail Service Center located in the Student Center for pick-up during move-in. Please visit the following websites for more information on address requirements, pick-up information, labels and important dates:
www.housing.sa.ua.edu/incoming-students/move-in/
www.campusmail.ua.edu/fmc-parents-faqs/

Campus Canopies
CAMPUS CANOPIES® is the first freestanding structure that attaches to a bed with designer curtain panels that create "Seven Feet of Privacy" for residents. The canopies are designed to help students sleep better, study smarter, and can transform any room with a variety of color and pattern options.
Campus Canopies are easy to assemble, machine washable, and made of fire-resistant fabric. Orders are fulfilled through Campus Canopies and can be shipped to your home address before move-in or to your campus MSC address at The Univeristy of Alabama's Campus Mail Service Center located in the Student Center for pick-up during move-in. Please visit the following websites for more information on address requirements, pick-up information, labels and important dates:
www.housing.sa.ua.edu/incoming-students/move-in/
www.campusmail.ua.edu/fmc-parents-faqs/
Ridgecrest Room 1 - Click on image below to see a virtual tour of this room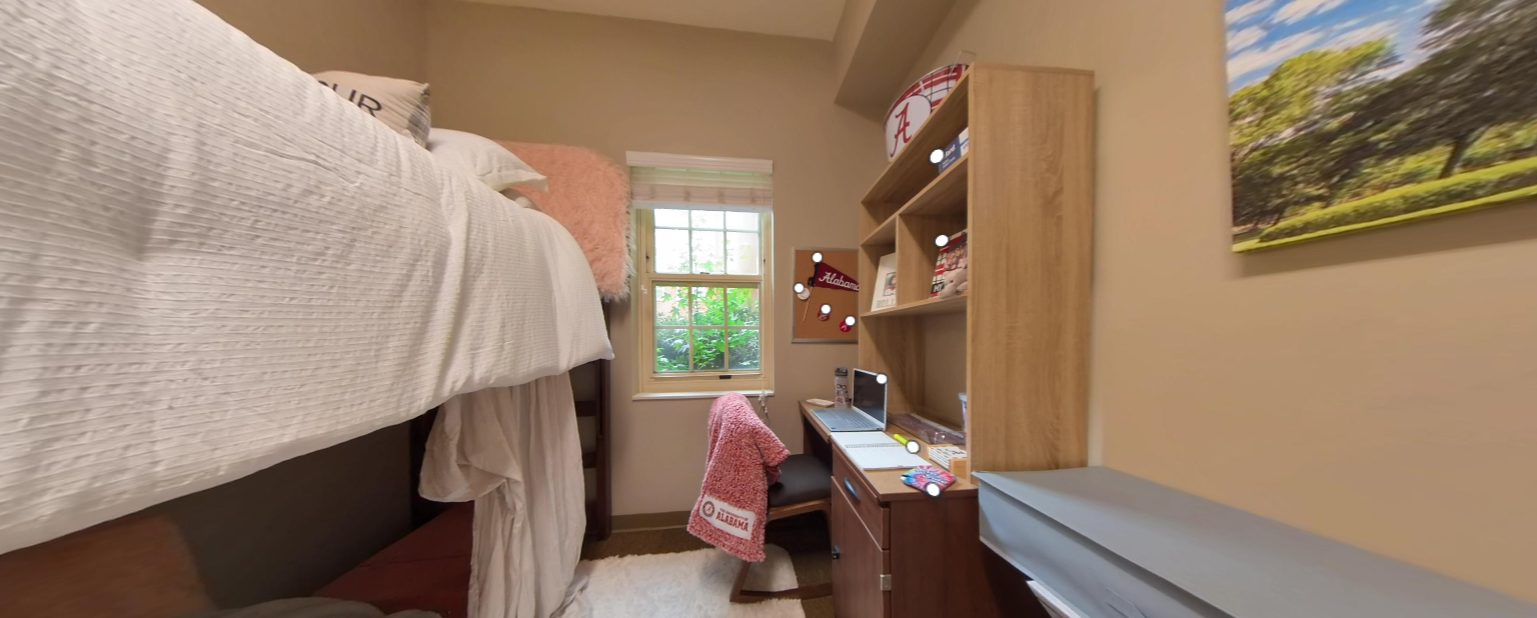 Ridgecrest Room 2 - Click on image below to see a virtual tour of this room
Ridgecrest Room 3 - Click on image below to see a virtual tour of this room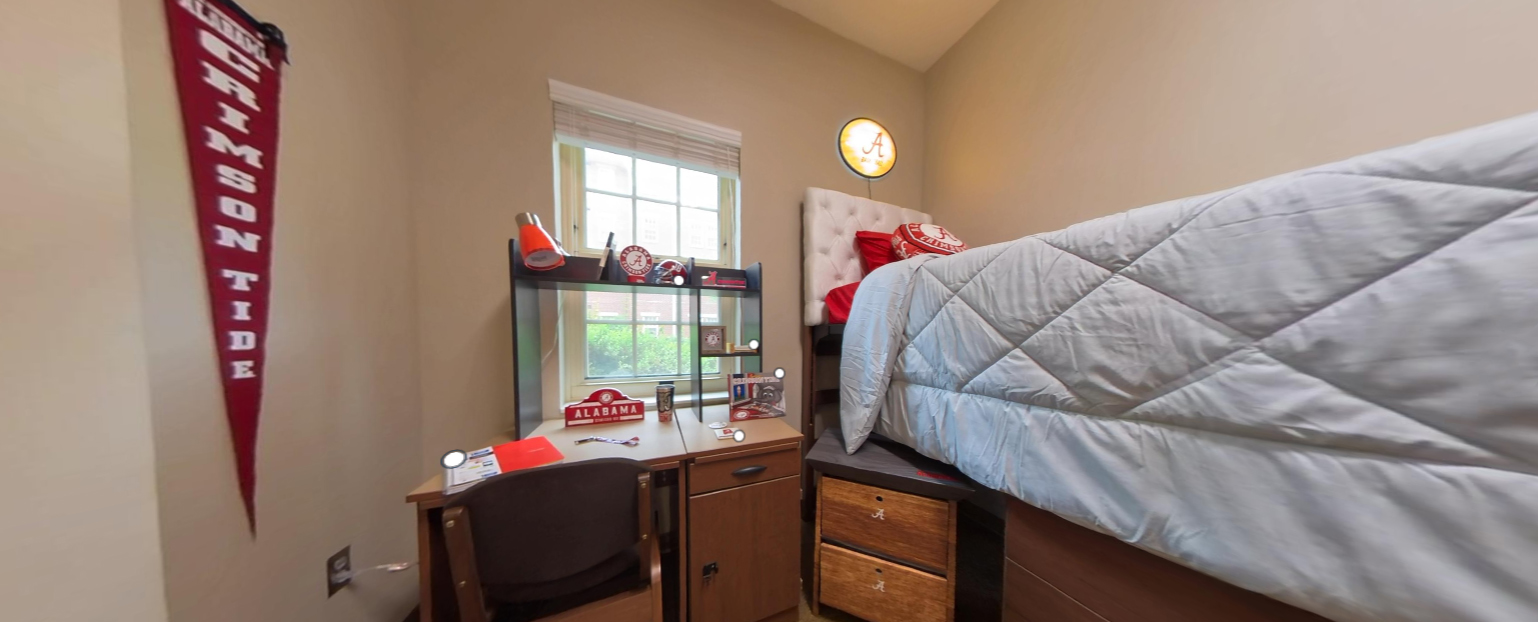 Ridgecrest Room 4 - Click on image below to see a virtual tour of this room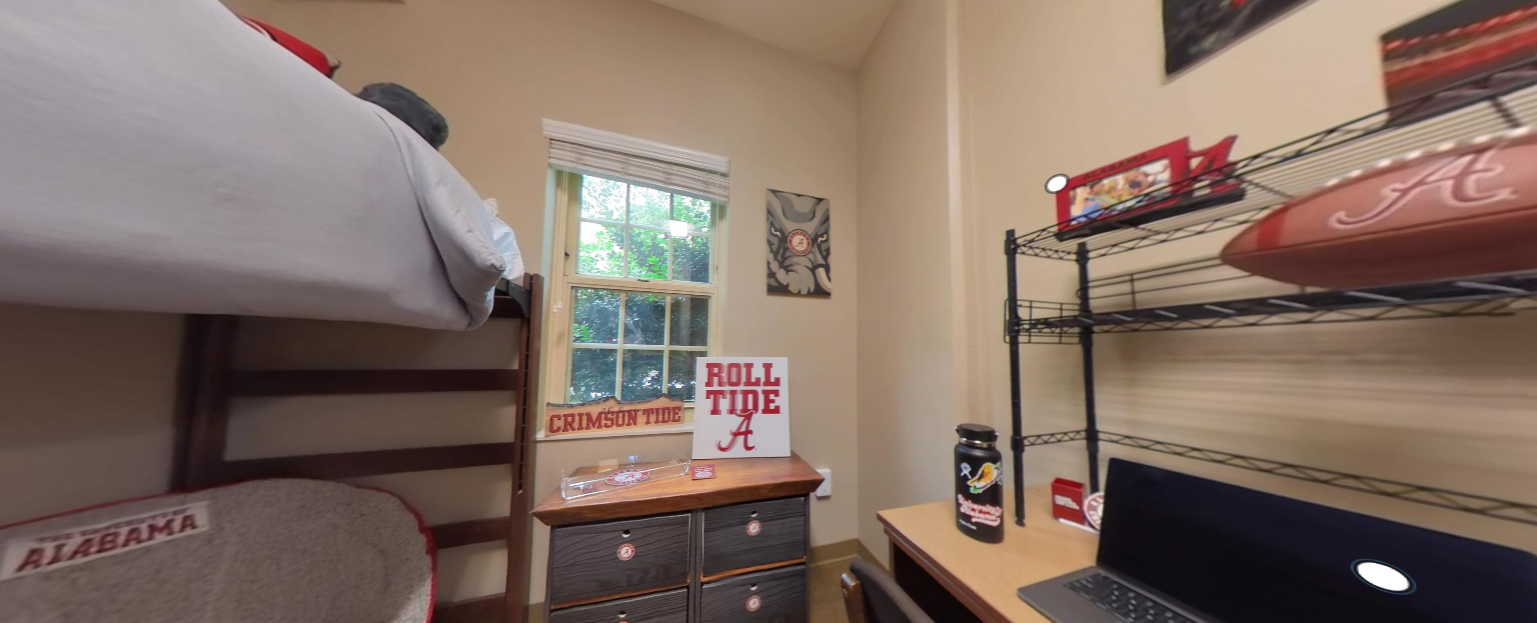 Ridgecrest Main Room - Click on image below to see a virtual tour of this room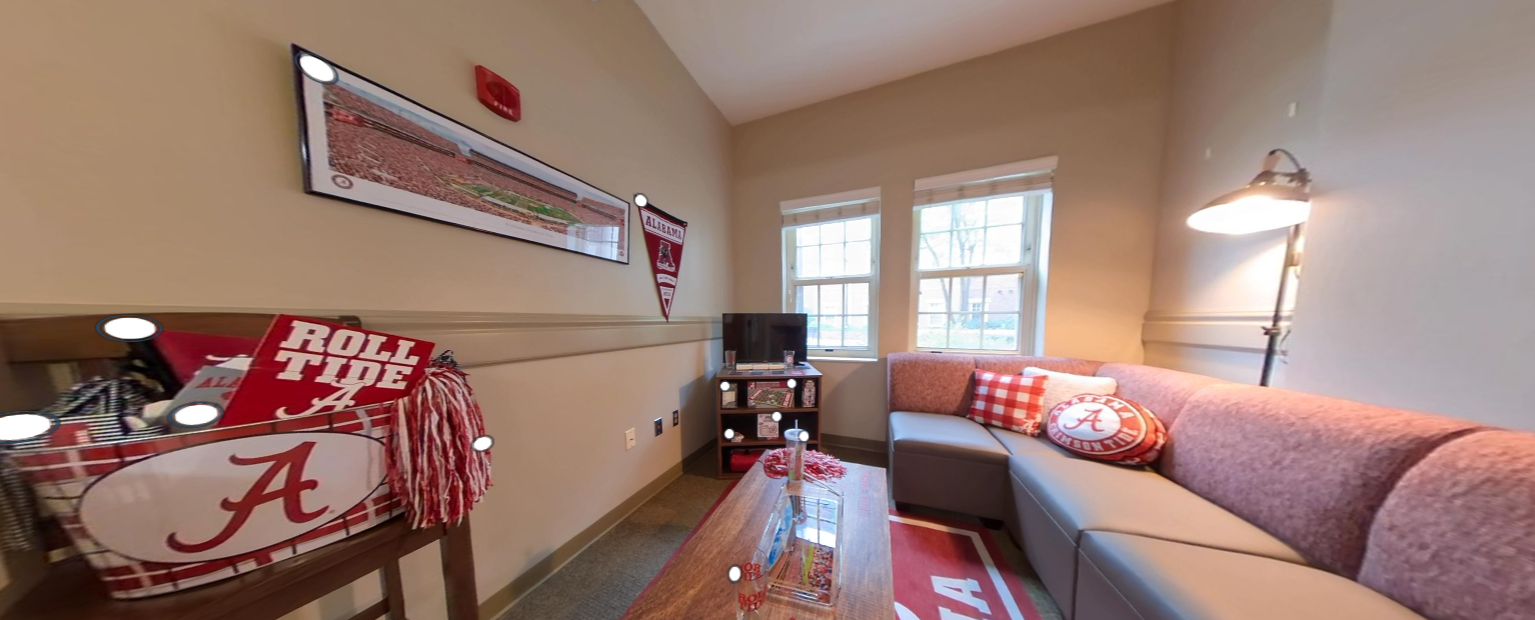 Ridgecrest Kitchen - Click on image below to see a virtual tour of this room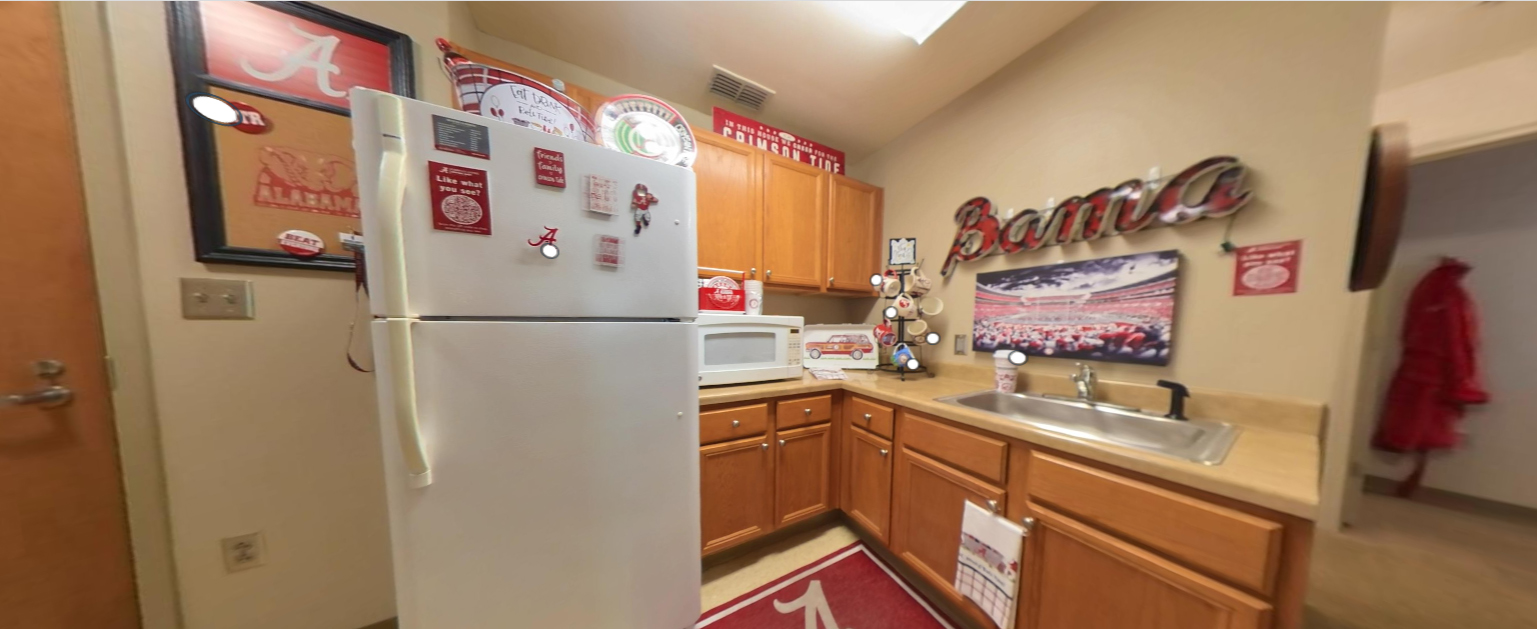 Ridgecrest Bathroom 1 - Click on image below to see a virtual tour of this room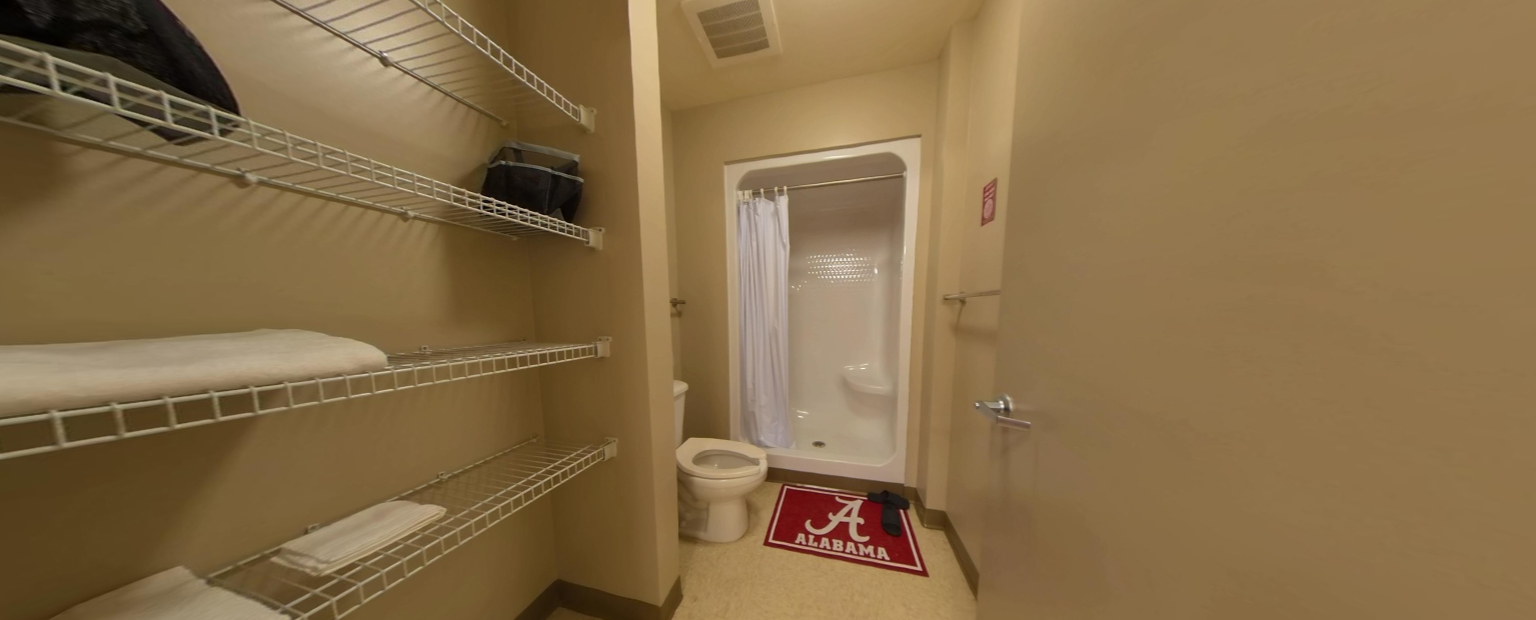 Ridgecrest Bathroom 2 - Click on image below to see a virtual tour of this room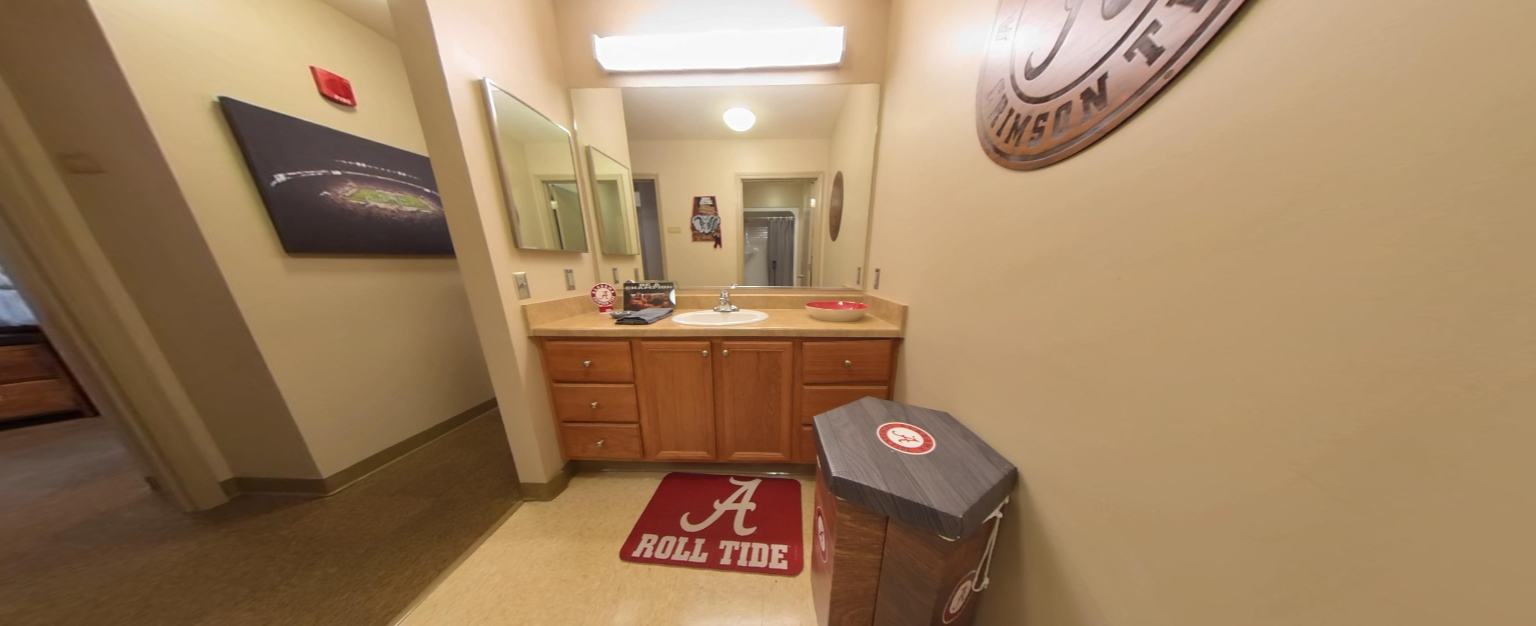 Burke Hall - Click on image below to see a virtual tour of this room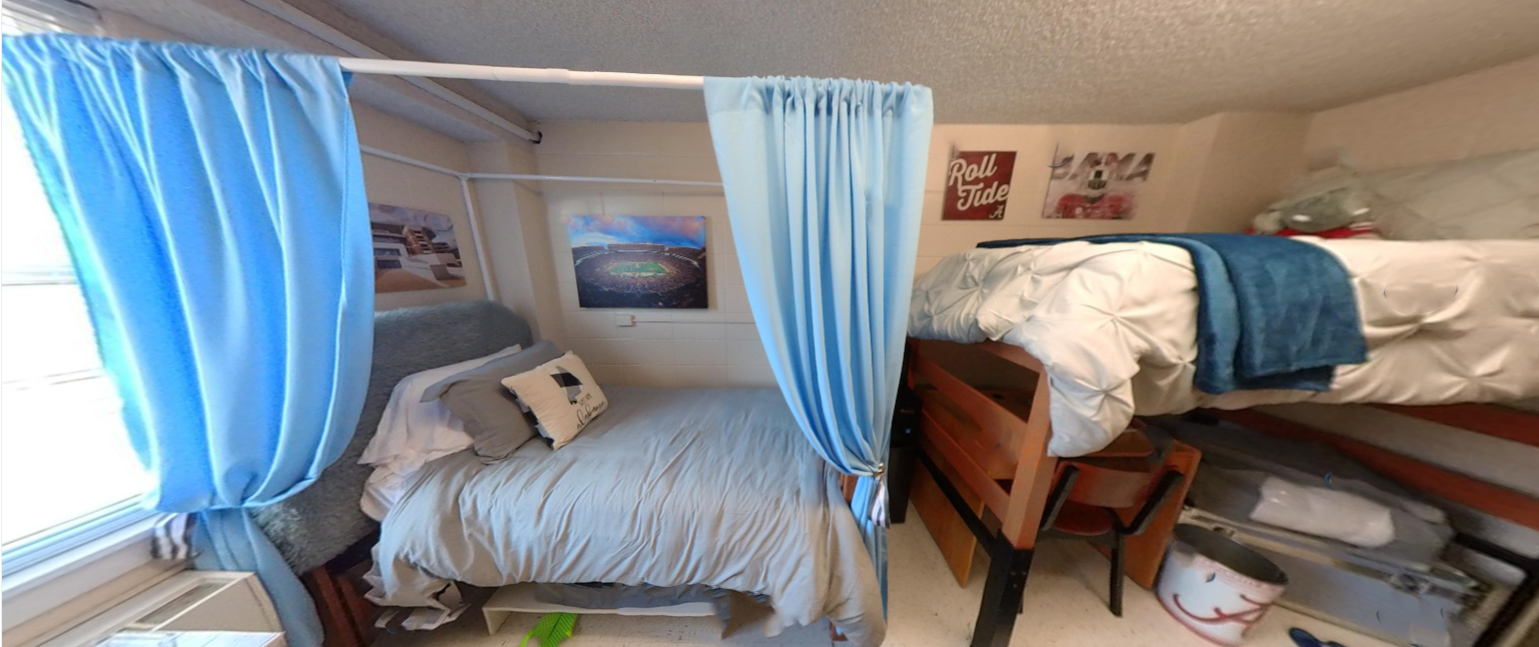 Paty Hall - Click on image below to see a virtual tour of this room