Clearance - Tops
#Belikewalt Over Script A T-Shirt
Our Price:

$0.99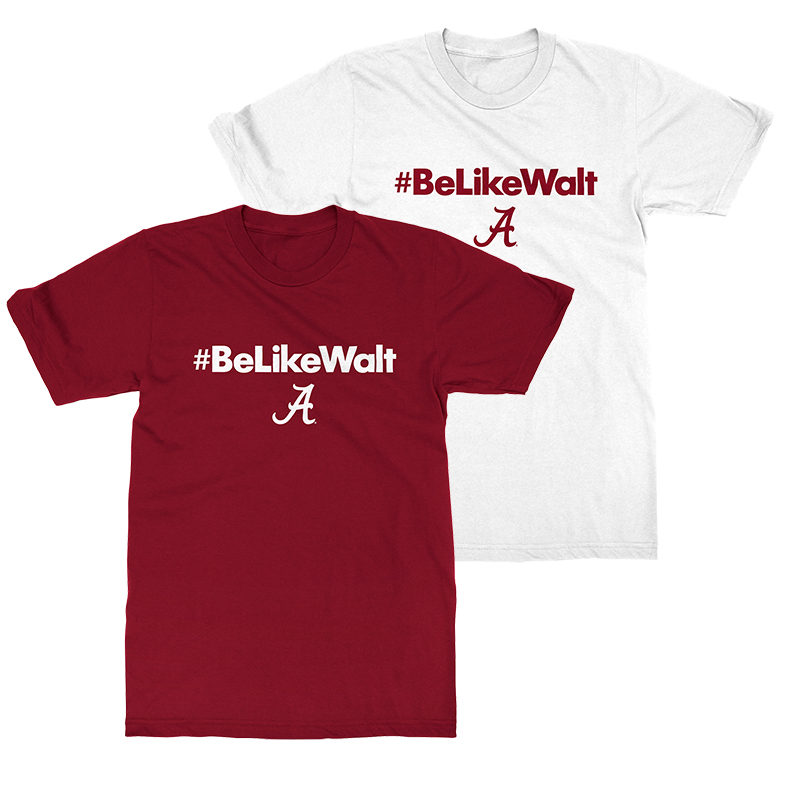 enlarge image
Product Description
100% of the profits from the sale of this merchandise will benefit the Walt Gary Scholarship in Special Education. This merchandise is not eligible for discount.

Item number 13320454
WEEZABI LLC

Walt Gary
1983 - 2019

Alabama super fan, Walt Gary, worked alongside us here at the Supe Store for 15 years. To know Walt was to love him. He was a model of courage, enthusiasm, and optimism seeing the "glass half full instead of half empty." He was born with Down Syndrome, but he called it Up Syndrome. He lived life to the fullest having a positive influence on others, especially The University of Alabama football team.

"Walt Gary was a special part of the Alabama football program and our hearts are broken by the news of his passing," Coach Nick Saban said in a statement. "He was beloved by everyone on our team, in our athletic department and throughout the Alabama family. Our thoughts and prayers go out to Walt's family, friends, and everyone who knew and loved Walt as much as we did. The Thursday night radio show won't be the same without hearing his game prediction and seeing his infectious personality. Walt will be truly missed."

To Walt, all people were the same. It didn't matter if you were Coach Saban or a perfect stranger. He treated people with dignity and respect while never holding back his matter-of-fact opinion, always with a smile. We should all strive to #BeLikeWalt.