Accessories Men & Women
Tartan Infinity Scarf
Our Price:

$24.00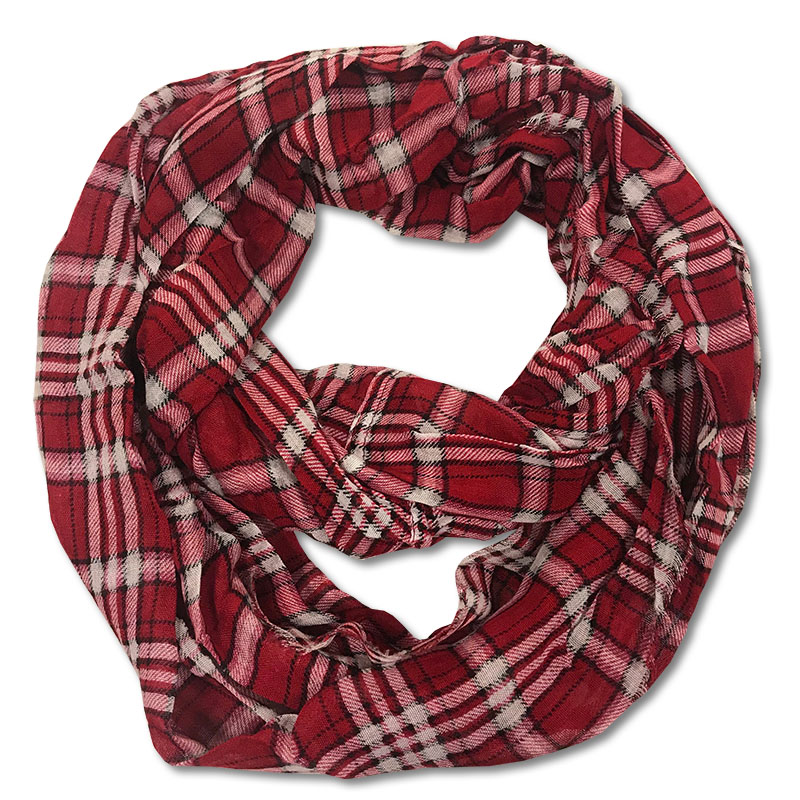 enlarge image
Product Description
Item number 13189143
ROSS SPORTSWEAR INC
ZooZatZ

"We are Crimson" Information regarding The University of Alabama Official Tartan can be found on www.ches.ua.edu/wearecrimson
UA Tartan
The University of Alabama's official tartan was created in 2010 as a result of a student design project facilitated by the University's College of Human Environmental Sciences. This project was an opportunity for students enrolled in the College's Department of Clothing, Textiles, and Interior Design to use their skills and talent to create an official tartan design for The University of Alabama. The winning design was "We Are Crimson" created by Linnzi Rich, Class of 2012.

The predominant colors of "We Are Crimson" are crimson and white, with accents of black and grey. The thirteen lines represent each of the colleges that comprise The University of Alabama. The innermost white square, located in the center of the design, symbolizes Denny Chimes, and the entire central plaid represents the Quad – the heart of the campus. The four corners of the center plain reflect our past and the four original buildings that survived the fire set by Union troops during the Civil War."


Customers who bought this item also bought